Show All Steps
// =$breadcrumb; ?>
dmNews May 11: Are you in control of your account?
Welcome back! In this month's newsletter: keep control of your account, save a friend money on the cost of moving house, and maybe - just maybe - get the phone back from your teenage children. Read on for more...
Are you in control of your account?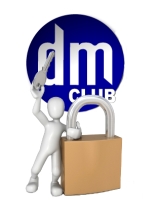 Our Support team recently took a call from a business owner who had lost control of their dmClub account. The account was set up by an employee, who later left the company. The employer realised too late that they didn't know the account details for their dmClub number - and the former employee refused to tell them!
In this case the situation was resolved in the end with the help of our Support team. But don't make the same mistake. If an employee has set up your dmClub account for you, make sure you know all the details:
The email address used to register the account
The PIN or password
The name of the person who registered the account
...and of course the number and service type.
That way, if an employee leaves, you'll know that your vital business number is safe.
Friend moving house or office? A way for both of you to save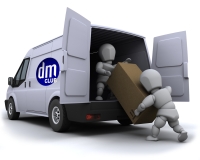 Do you have a friend who is moving their home or office? Moving can be expensive, especially if the company wants to keep the existing number. Redirecting an existing phone number to a new provider can be very expensive. For businesses it can seem like the only choice is to stump up for new advertising and promotional material.
An easy alternative is to move the existing number to dmClub for just £25. Once the number's moved to dmClub, it can be diverted to any other mobile, a new landline or even VoIP. If you've got a friend who is moving their business, recommend them for dmClub number porting – and we'll give you and them a month's free rent.
To take up this offer, contact dmClub Support before the end of June 2011 and mention dmNews May 11 Port A Friend. Tell us who recommended you and you'll both get a month's free rent.
Yakkety yak?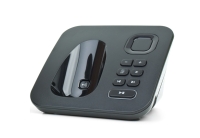 Got a teenager in the house? If so, there's a good chance you haven't seen any of the phone handsets for weeks and anyone who calls the house just hears the 'call waiting' tone or goes straight to voicemail.
If you're tired of missing calls and wrestling phones back from your teen, you might be interested in a second line. We've got an idea for getting you that second line without the cost of line rental.
Interested? If that sounds appealing, let us know: editor@news.dmclub.net