Show All Steps
// =$breadcrumb; ?>
How do I update my Clubhouse contact details?
Are your Clubhouse contact details up to date? dmClub support sometimes needs to get in touch with you - for example to let you know if your ownership of a number needs to be renewed. We depend on you to keep your details up to date in your Clubhouse.
If you want to change your contact email or phone number, here's how you do it:
1 Log into your Clubhouse.
2 Look at the right-hand half of the page. You'll see a box called 'Membership Settings'.
3 In the box called 'Membership Settings', click on 'Update your contact details'.

4 You'll see a form giving you options to update your contact details, change your password or update your newsletter subscription preferences.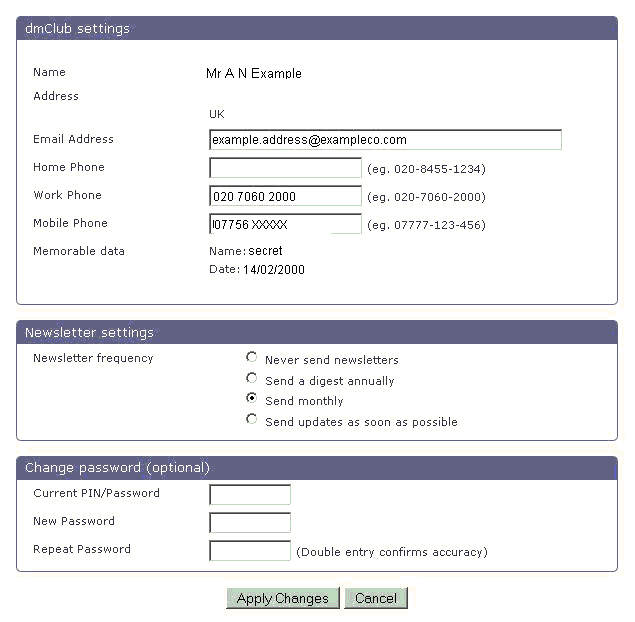 5 Make any changes you need to make. When you've finished, click 'Apply changes'.
6 That's it!
Please note: You can't use this form to update your name or contact address. If you need to update your contact address, please get in touch with Support.