Show All Steps
// =$breadcrumb; ?>
dmNews February 12: Local numbers, VoIP know-how and free call routing
Love is in the air...in our case it's a love of all things VoIP and UK Local. Read on for the latest number trends (hint: think local) and more VoIP know-how - plus how to get free dmConnect call routing!
Telephony trends: UK Local on the rise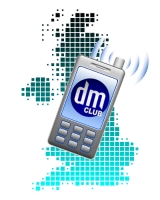 Non-geographic numbers (such as 0845 or 0870 numbers) have enjoyed popularity particularly for companies with multiple offices that want to offer a single enquiry number. But with the explosion in mobile use, and the high tariffs charged by many mobile carriers for calls to non-geographic numbers, we have noticed an increasing number of companies returning to UK Local (ie 'land line' type number ranges).
Do you rely on customer calls to generate business leads? If so, have you considered changing to a UK Local number for customer enquiries? Or if you're reluctant to give up your non-geographic number, you could add a UK Local number (or block of numbers) to your contact options from as little as £3 a month plus VAT. More memorable numbers can be had for a one-off fee starting at £25 + VAT.
Make it easy for customers to call you: for more information on UK Local numbers click here.
Tech know-how: connecting to VoIP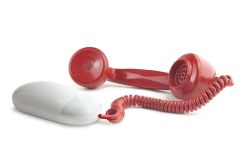 Many people think that VoIP – making voice calls over the internet – means you're tied to a computer and can only make calls to other VoIP users. But this is not true at all! Continuing our series on VoIP, this month we're taking a quick look at the different ways you can connect to a VoIP service.
Soft phone: A soft phone is a piece of software you install on your PC, that enables you to connect to VoIP. The best known VoIP soft phone is Skype, but other soft phones include X Lite, Ninja Lite and Firefly. A soft phone is ideal for use 'on the go', for example installed on a laptop and used to make and receive VoIP calls while travelling.
DECT phone: A DECT phone uses a single base station to connect multiple cordless handsets to the internet to make VoIP calls. Handsets usually have their own charging station but don't need to be plugged into a phone socket. DECT phones are ideal for small businesses as it's easy to add or remove handsets without making changes to office infrastructure. Here at dmClub Towers we like the Gigaset N300A base station (from around £63) – compatible handsets can be had from around £40 each.
'Classic' VoIP desk phone: A 'classic' VoIP desk phone looks and behaves a lot like a standard business desktop phone – except that it connects to your local area network (LAN) and your PC. This type of phone usually has similar features to a DECT phone – but because it's a corded phone there's more room for buttons so they can be easier and more familiar to use. We like the Cisco 303 (around £70), and budget users can get a Grandstream 101 for as little as £40
ATA (analogue telephone adaptor): An ATA is a device that connects a PSTN phone with a VoIP service. By plugging a phone line cable into one outlet, and a VoIP or Ethernet cable into another outlet, a 'traditional' PSTN telephone can be used to make and receive calls via the internet. This solution is ideal for individuals or organisations who do not wish to replace their existing phone handsets.
Did you know...? Free dmConnect call routing with VoIP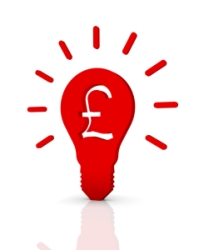 Did you know that if you have a dmConnect service, you can get call routing for free using VoIP? To take advantage of this you'll need to set up a VoIP service with a suitable provider, and then enter your VoIP service details in the Divert tab of your dmConnect control panel.
For more information on using VoIP with your dmConnect service, click here.